Mr. Militant Negro:
Very good post. Thank you slicethelife.
Originally posted on slicethelife: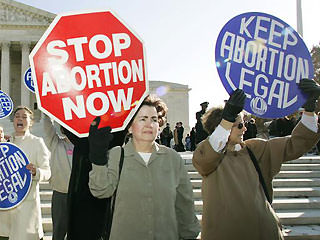 Forty years ago today- January 22, 1973 the United States Supreme Court voted 7 to 2 that a woman can terminate a pregnency during the first two trimesters. The court sited the right to privacy in 14th Amendment in their ruling. In the 40 years since the controversy over this ruling and the issue has continued. Every time there is a presidential election or there is an opening on the United States Supreme Court this issue and how the candidate stands on that issue comes front and center.