The Fifth Column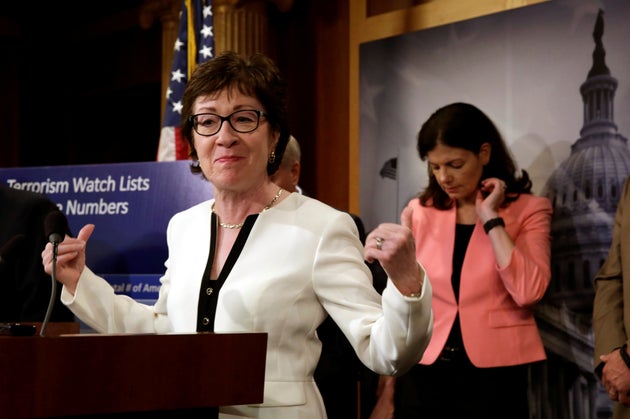 YURI GRIPAS / REUTERS | Sen. Susan Collins (R-Maine) says Donald Trump "does not reflect historical Republican values, nor the inclusive approach to governing that is critical to healing the divisions in our country."
Sen. Susan Collins (R-Maine) just joined a small but growing list of Republican members of Congress who won't vote for GOP presidential nominee Donald Trump come November because of his temperament and rhetoric.
"Donald Trump does not reflect historical Republican values, nor the inclusive approach to governing that is critical to healing the divisions in our country," Collins wrote in a Washington Post article published Monday.
Other Republican senators who stand in firm opposition to Trump include Sens.Lindsey Graham (R-S.C.), Mark Kirk (R-Ill.), and Ben Sasse (R-Neb.).
Sen. Dean Heller (R-Nev.) has said he can't envision himself voting for Trump at this time. "I'll give him a chance, but at this point, I have…
View original post 364 more words